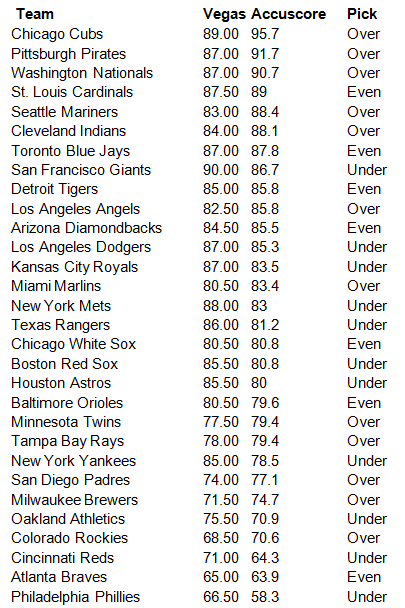 Accuscore is a sports betting system that is built on the same technology and sports predictions that are provided to the largest sports companies in the world including ESPN, Yahoo! Sports, The Wall Street Journal, and Sporting News. Each play of each game is simulated 10,000-plus times, providing the most in-depth projections in the market for NFL Football, College Football, College Basketball, NBA Basketball, and MLB Baseball. 
The following two tabs change content below.
Rohit is an L.A.-based sports journalist who contributes to SB Nation's Silver Screen and Roll, AccuScore, and the Taxi Squad Show based out of Utah. He also runs his own sports blog, Metta Chronicles. Follow him on Twitter
@RohitGhosh
where he discusses AccuScore projection data, a variety of sports-related topics, and even some Jazz music.
Latest posts by Rohit Ghosh (see all)